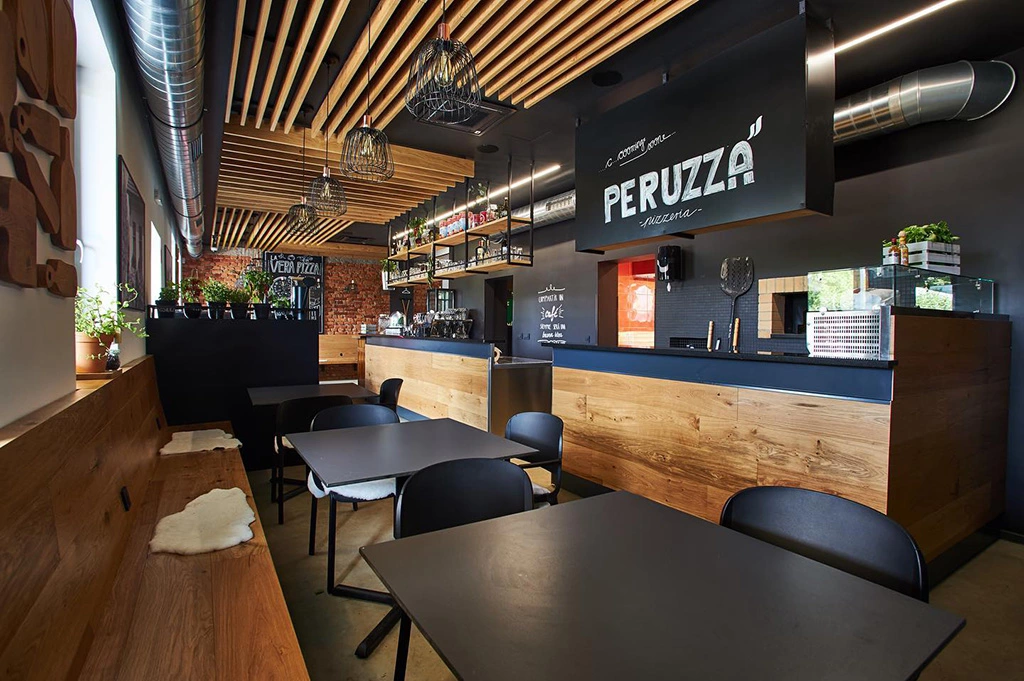 Welcome to our friendly restaurant, where you will be served with genuine Italian pizzas, fresh salads, gnocchi, lasagna and heavenly cold cuts.
View menu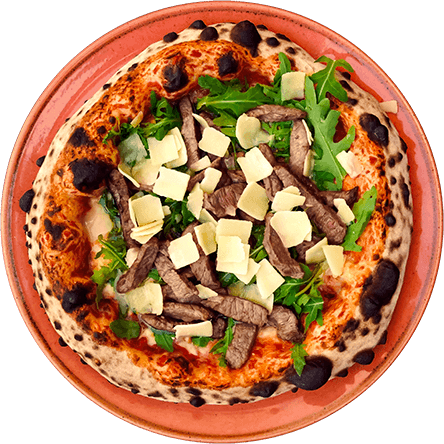 Our ingredients are of highest quality, 100% fresh and sourced from their original Italian regions. We swear by only the highest quality.
Each bench has a UBS port that can feed your mobile and other devices.
Our pizzeria is animal-friendly! We are happy to receive pet visitors, with a special offer just for them.
Peruzza has a children's corner, both inside and outside the restaurant. We also have high chairs and a changing table for the youngest.
In Peruzza, we offer incredible homemade spicy sauces »FOTR'S CHILLIES« and spicy olive oil.
COOL FRIDAYS WITH RADIO EKSPRES: every first Friday of the month we pair up with Radio Ekspres to deliver free pizzas!
A family pizzeria
Pizzeria Peruzza is housed in the former childhood home of its current owners. In June 2019, an old wish by Anita and Matic Struna came true - their very own pizzeria, different from the rest.
Read our story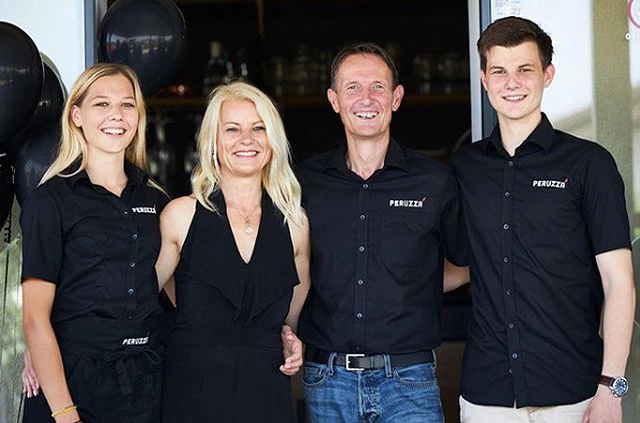 Excellent service, huge portions, and delicious. Highly recommend - Marilyn
Great pizzas, wonderful staff. Try the panna cotta as well, yum! - Nerlisa
We did not expect such good pizza outside of Italy. Really satisfied. - Simona
Opening hours
Mondays to Sundays
12.00–22.00

The restaurant can get busy between Friday and Sunday, so we recommend you make a reservation at +386 (0)41 779 977.
Where are we?
You find us on Peruzzijeva ulica 63, Ljubljana, right next to the highway ring.

There is a large parking spot next to the pizzeria, so there is always enough room for your vehicle.